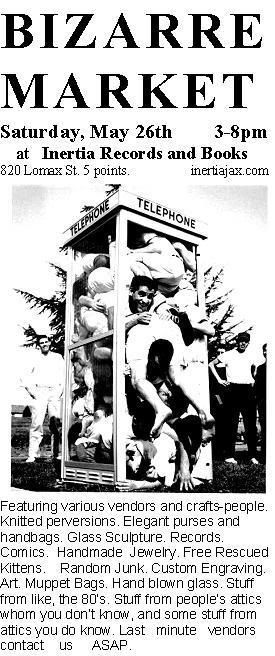 Date: May 26,
Time: 3-8 pm
There is a LOT of foot traffic in 5 points at that time of day.
Anything goes as far as what you want to sell, they suggest the
weirder the better. Bring your own table as the ones they have are
already spoken for.
To reserve a space, email deadtank@gmail.com or
visit
inertiajax.com
for more info.